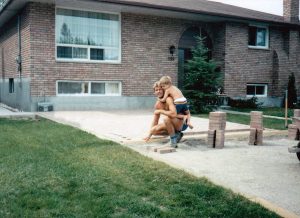 Rock Landscaping is a design and build landscaping company that has proudly served North Bay and the surrounding area for over twenty years. We specialize in the installation of interlocking stone driveways, retaining walls, steps, entrances, gardens, and lawns.
Rock Landscaping was established in 1998 by my father, Rick Dumas. With a hands-on approach, he quickly gained a reputation for creating quality landscapes. His clients trusted him knowing that he would always do what was right for them. In 2008, I decided to follow in my father's footsteps. While I have learned a few tricks of my own, I am humbled to say that he has taught me almost everything I know. Together we have built many amazing landscapes, a reputable business and a bond that I couldn't be more proud of.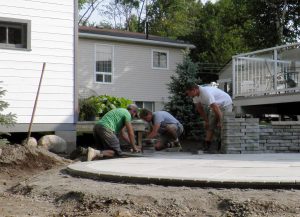 Today, Rock Landscaping remains one of North Bay's most trusted landscaping companies. We take a personalized approach to customer service recognizing the unique needs of each client and landscape. We feel that an open ear and an open mind are necessary to create landscapes that not only meet the expectations of our clients, but rather, exceed them. From the design phase to the building phase, I personally oversee the details of every project, ensuring that our high standards are maintained. Our skilled professionals have the experience, knowledge, and vision to transform your property. Please contact us today for an estimate and discover what Rock Landscaping can do for you!
Aaron Dumas
Landscape Designer/Builder
Aaron Dumas: 705-491-0145
370 Aubrey St
North Bay, ON
P1B 6H9
Email: info@rocklandscaping.ca
Rick Dumas: 705-499-0169
65 Northwoods Drive
Corbeil, ON
P0H 1K0